about us
your next door scientists
Flidea /flīdēə/ is a research tool development and consulting firm founded and lead by a group of agile scientists, who believes in freeing bench scientists from manual and repetitive tasks with smart tools.
We bring value to the research community by creating or advising software/hardware tools to streamline and automate research processes: designing experiments, collecting data, analyzing data, and visualizing results.
Jenny spurred the founding of Flidea, and takes the lead on the business side of things, but isn't afraid of getting her hands dirty with product development either.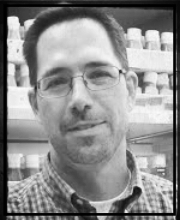 Scott is a Professor at University of Michigan, a statistician, an awesome software developer, and a fearless maker, who keeps a CNC machine and a laser cutter in his basement.
VP | Zach Harvanek, MD/PhD
Zach is an M.D./Ph.D., a talented and persistant engineer, who has keen eyes for details.